Meet Our Team
ACCD is very proud of its experienced and dedicated teachers and staff, led by Program Director Stacy Idema.
Meet Stacy
Additional Staff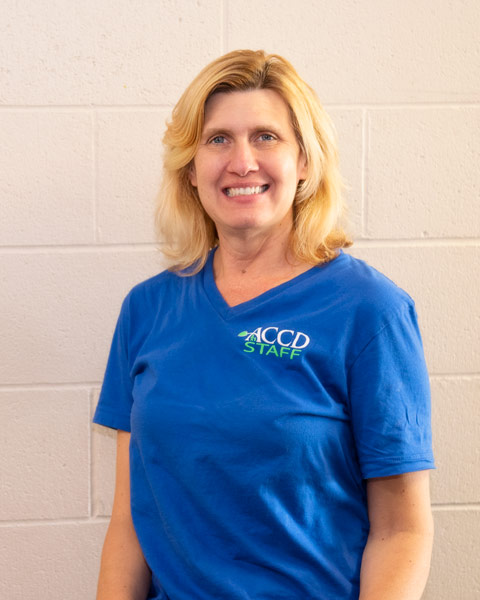 Stacy
Program Director
Credentials | Stacy holds a Bachelor's degree in Social Work and a Master's degree in Early Childhood Education, both earned at Grand Valley State University. She came to ACCD in 2016 with 25 years of experience working with young children. Stacy transitioned from Lead Teacher to Program Director in 2018.

Bio | Stacy likes working with young children to see their excitement when they learn something new. When not at the Center she enjoys hiking, camping, working out and reading.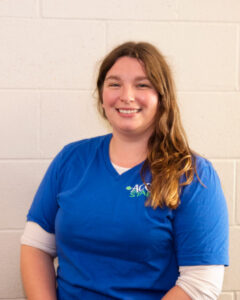 Katrina
ACCD Office Manager
Credentials | Katrina graduated from GVSU with a BS in Psychology. She's been with ACCD since August 2013.

Bio | Katrina likes working with young children because "every day feels like a new adventure!" In her time away from work she enjoys traveling and off-roading.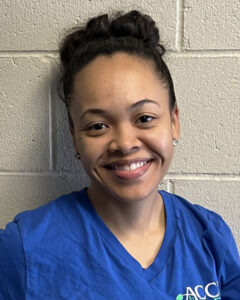 Janel
Credentials | Janel joined the ACCD staff in September 2022. She is currently working toward a Masters Degree in Early Childhood Special Education.

Bio | Seeing children develop and learn is one reason why Janel enjoys working with young children. Another is because she learns from them! When not working Janel likes to spend quality time with her two children, ages one and four. She also enjoys music and praise dance.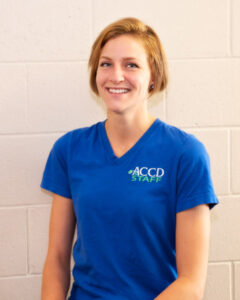 Michelle
Credentials | Michelle earned a BS in Social Work from GVSU. She began working at ACCD in May 2019.

Bio | Michelle enjoys seeing children grow and see their passion for learning. When not at work Michelle enjoys her own three daughters and doing outdoorsy things. She plays the guitar and likes to bring it to ACCD for music time with the children.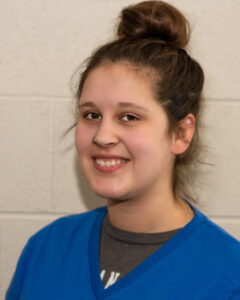 Karen
Credentials | Karen started with ACCD in October 2020. She previously volunteered in a church child care center.

Bio | Karen loves seeing how happy and excited young children are when they figure things out or, just in general, how happy and excited they are about anything! When she's not working she enjoys spending time with her own toddler.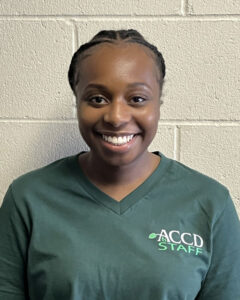 April
Credentials | April has a Masters Degree in English and teaches at Cornerstone University. She also has experience working as a paraprofessional in Special Education classrooms.

Bio | Having the opportunity to help young children grow and develop and learn new information are why April sought out employment with ACCD. When not teaching, she enjoys reading and writing books (for fun!).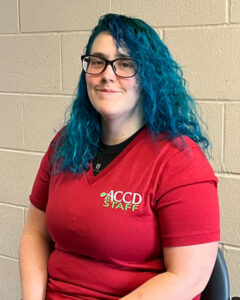 Angela
Credentials | Angela graduated from a high school in California and has taken classes at Grand Rapids Community College.

Bio | Angela likes working at ACCD because of the children and other staff. When not at ACCD she likes gardening, hiking, and studying wildlife.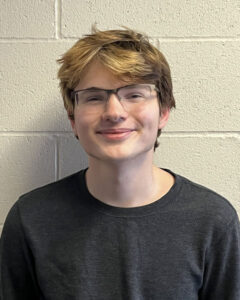 Stephen
Credentials | Stephen is in his Junior year at Northview Public Schools. He is a member of the National Honor Society.

Bio | When not in school or working Stephen likes to read, participate in the Science Olympiad, and play video games.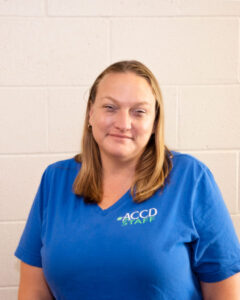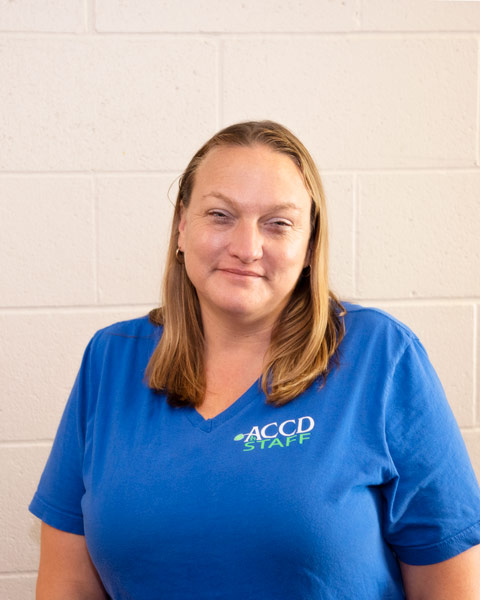 Dawn
Lead Teacher
Credentials | Dawn joined the ACCD Team in December 2016 and has since earned a Child Development Associate Certificate. 

Bio | Dawn loves seeing "when the light comes on" while caring for young children. When not at ACCD she likes spending time with family.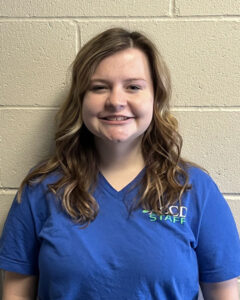 Savannah
Credentials | Savannah attends Grand Rapids Community College. She is a graduate of Comstock Park High School.

Bio | Savannah enjoys helping young children learn from different experiences and how to work through hard things. She likes creating safe words and spaces with children.
When not at the Center Savannah enjoys being creative with just about any activity including gardening, cooking, and currently, making floral arrangements.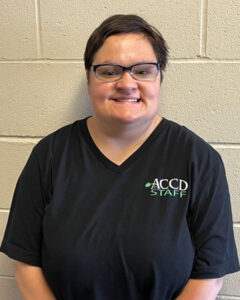 Kayla
Credentials | Kayla is an alumna of Forest View Northern High School.

Bio | The reasons Kayla enjoys working at ACCD include being able to play and have fun with children along with helping them learn to make good choices.
When not working Kayla likes being on social media and going to movies.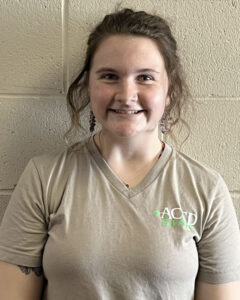 Kylie
Credentials | Kylie graduated from Sparta High School. She joined the ACCD staff in May 2021.

Bio | As she works at ACCD she enjoys seeing the children grow and progress through developmental milestones. Kylie especially likes to see their personalities evolve.
When not working Kylie enjoys spending time with family and friends.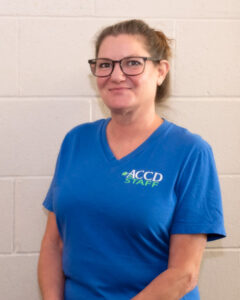 Toni
Kitchen Coordinator/Chef
Credentials | Toni started with ACCD in September 2018.

Bio | Toni enjoys creating fun, healthy snacks and lunches for the children. She admits to being "pretty sneaky" introducing them to a wide variety of vegetables. When not in the ACCD kitchen she enjoys hosting large family gatherings by or on the water.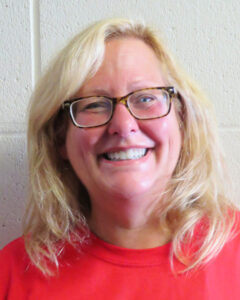 Kristy
Custodian
Credentials | Kristy has been with ACCD since February 2013.

Bio | Kristy reports feeling inspired, grateful and happy to see happy children and their creations. It gives her hope for our future. When not working she loves to spend time with her grandchildren and grown children.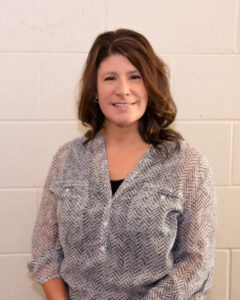 Jennifer
AUMC Office Manager/Treasurer
Credentials | Jen has been with ACCD since February 2005, before that she served as secretary on the Board of Directors for a number of years.

Bio | Jen says she is proud to be part of a program that puts so much heart into serving the community by educating and caring for young children. When not at work Jen enjoys family, reading, music, spending time at the family lake house, local theatre, and travel.
Let's Talk
Aldersgate Center for Child Development
Location: 
4301 Ambrose Avenue NE
Grand Rapids, MI 49525